MYOFASCIAL RELEASE AND TRIGGERPOINT WORKSHOPS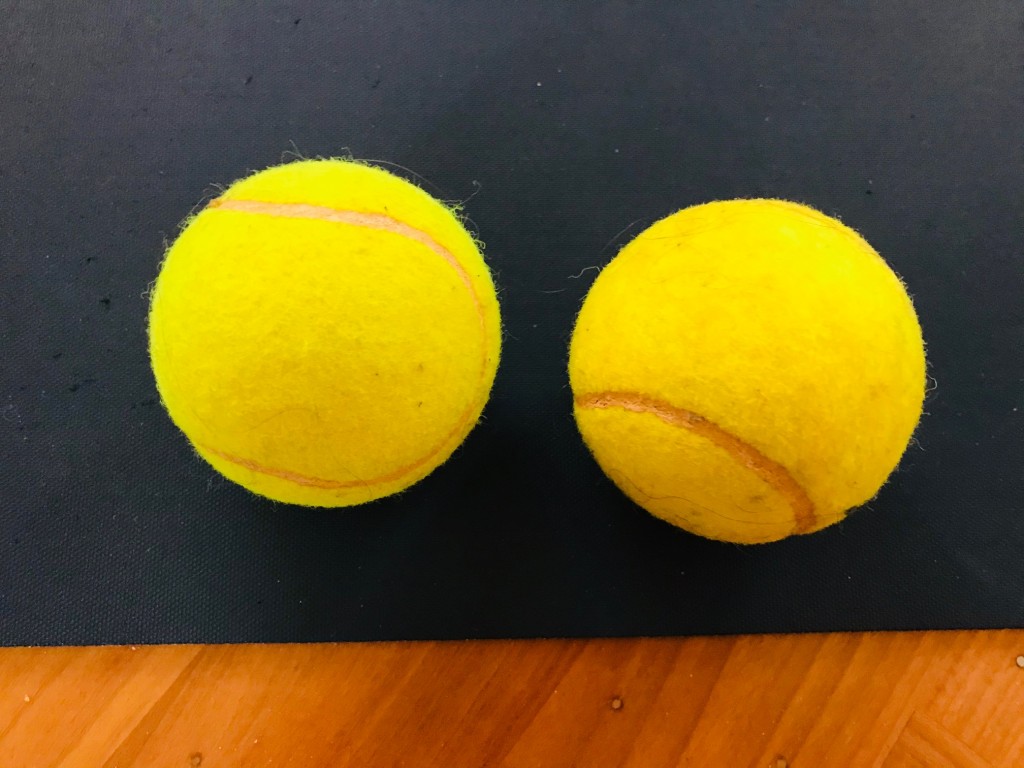 In my practice as an Ayurvedic manual therapist I see clients coming back with the same symptoms over and over again. I experience that I can do something, through treatment, some advice or imparting an exercise, but I feel limited and a bit frustrated. The client feels better, but a few weeks later he or she comes back with the same problem.
Whether you sit a lot at work or practice sports, tension builds up in the muscles (myo) and connective tissue encasing the muscles and the entire body (known as fascia). This causes the body to feel tight, sore and tired, often leading to injury or blockades.
More and more I became convinced of the power of self-care – to learn the client what they can do to tackle the pain in that specific place, so he or she would feel better, freer, and would feel less dependent of manual therapy and pain killers.
I followed the yin yoga teacher training with Joe Barnett (2018- 'foundations' and 'assist'), the Fibromyalgia Teacher Training with Jessica Roy (2018), the module Yoga Therapy for the Nervous System Degenerative Disease, and Pain Management for nerve and chronic pain 'at' The yoga Therapy Institute in Amsterdam (2018), several workshops from Katherine Walker (2018- yoga therapeutics for the back), Magnus Ringberg, James Mattingley and Alexander De Waele (2019 – foam rolling and roll & release) and I followed a trigger point therapy training in the Netherlands (2020).
Based on the knowledge and the various tools I learned in these workshops and trainings I made my workshop 'myofascial release and trigger point therapy'. Myofascial release through the use of a tennis ball, a block, yin yoga and stretching exercises helps to free tension, strengthen the body, reduce the risk of injury and assist in feeling better.
You can go to the news page of my website to find my upcoming workshops and you can click here to find a video: 'Trapezius muscle self-massage' (made during Corona lockdown period).
Welcome! (Also still welcome for a treatment of course!)